Generator Parallel Kit Reviews:
Inverter generators always give you smart options which you don't get in traditional generators.
One of the best options that you never get in a traditional generator is parallel kit option.
You'll not be limited in an inverter generator when you buy it since it has a feature of a parallel kit that allows you to connect two inverter generators with each others.
You can double your watts and amps whenever you need more output than your current model.
You can't connect your tow model with each other if you don't have any parallel kit.
There are some parallel kits in the market but you don't know which one will be good for you or you should buy.
We have picked some top brands parallel kits that you can select for your model.
Maybe you have Champion, Yamaha, Honda, Wen, or Westinghouse, Sportsman, or Ryobi inverter generator.
Don't worry here are some different kits that will must match with your model.
You just need to find your model's kit in this list.
In this article, we'll tell you the features of each parallel kit so that you may clear your mind from any questions.
Let's start to check each feature of each kit.
1: Champion Power Equipment 50 Amps Parallel Kit
Don't need to worry about if you have purchased Champion's model and your model is not enough to produce more juice which you need.
The Champion manufactured a high quality parallel kit that is able to connect two inverter generators.
Although, your generator is a high power outage this parallel kit is still able to connect 2 high output inverters.
There is no need for any kind of tool to connect this kit because it is a very easy way to join both generators with each other.
It can be easily picked by one hand since its weight is only 4 pounds and overall dimensions are 11 inches in length, 4.3 inches in width, and 5.1 inches in height.
The Champion's parallel kit has one 120V 50 amps (14 – 50R) RV outlet, one 120V 30amps locking (L5-30R) outlet.
Also, these outlets are protected with circuit breakers so that your generators can stay away from overload
Besides that, the Champion gives you 1 year warranty with this kit and lifetime technical support.
Yeah, you just need to purchase the champion parallel kit and enjoy your camping, RVs trips, or any activities.
2: WEN GNA50i 50 Amps 6000 Watt Parallel Kit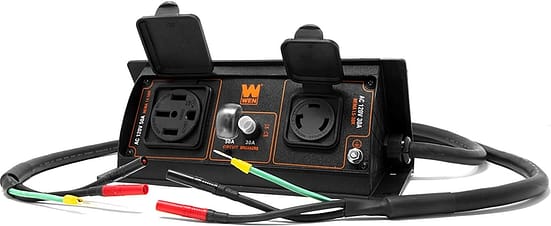 WEN is providing different types of parallel kits for different models.
You have to select any kit according to your generator model.
You can get several parallel kits of WEN on Amazon we have shared the links of those Kits.
Here our target is to take review Wen Gna50i, this parallel connection help you to connect at least 2 generators of 3000 watts.
Means this kit can handle up to 6000 watts load, and it supplies at 50 amps.
There are only 2 outlets, one is 120Volt 30amps NEMA L5-30R.
Also, it has one 50 amps 120Volt NEMA 14-50R outlet.
The good thing in this model is the WEN gives a large cable so that we can easily use this kit.
The GNA50i comes with 2 years of Warranty, and weight of 4.29 pounds.
This is a good your helper while you're camping, hunting, tailgating with WEN models.
This parallel kit dimension is 13 inches in length, 9.5 inches in width 7.88 inches in height.
3: Journeyman Pro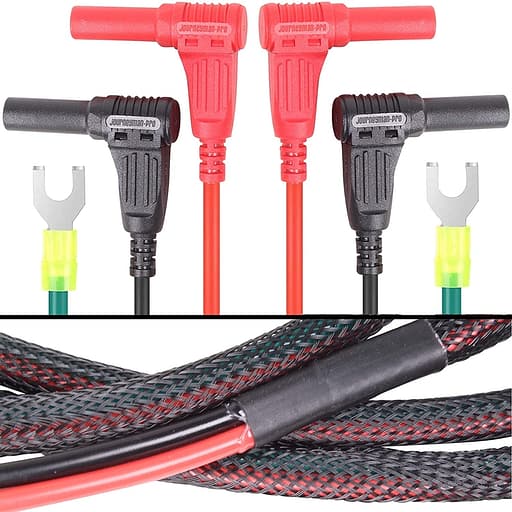 The journeyman pro is the manufacturer of Honda inverter generators parallel kit.
This parallel kit is very lightweight, it is only 11.4 ounces.
It is made of pure copper so that it can handle high output power.
The journeyman pro made this parallel kit in a universal design so that it can be used in different models of Honda.
You can easily link 3 models by this kit included 2 Honda eu1000i, Honda eu2000is, and Honda eu3000is.
This parallel cord can handle 5000 rated watts and 40 amps rated. This is recommended load, it will be better for you that you shouldn't load more than 5000 watts on this parallel cord.
There is no outlet to link 2 models, just connect it with the inverter generator's parallel kit outlet.
The wire is protected with a nylon sleeve what's why this parallel kit will be safe from outdoor elements.
Take works this connector at your campsite, Rvs, hunting, job sites.
It is ready to handle a heavy load, but you should know that you have to connect only the same models.
In other cases, your appliances will might be damaged.
4: Generac 6877 Parallel Kit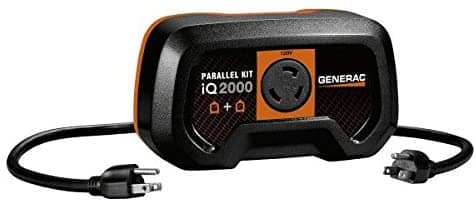 The Generac 6877 parallel kit is only for the Generac iq2000 inverter generator.
This power cord allows you to link 2 Generac iq2000 models so that you can double your power at least 4000 starting watts and 3200 running.
After connecting both models then you'll be able to power a lot of appliances.
There is only one 120V outlet for running your appliances.
The weight of this parallel cord is only 2 pounds, and the overall dimension is 8" L, 4" W, 3" H.
Unfortunately, the General iq2000 parallel kit doesn't allow the connection of different generators.
Generac should make also this cord for different models so that the customers have facilities.
If you have another model of Generac like iq3500 or other then you may check here.
5: Briggs & Stratton 6278 Parallel Connector Kit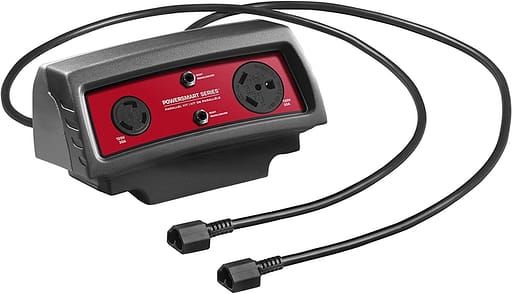 Briggs & Stratton 6278 Parallel Connector Kit is made for PowerSmart series inverter generators.
This cord is smart as all the models of Briggs & Stratton since the parallel helps to link 2 models to increase more electricity juice.
You can combine two P2200 or two P3000, also there is an amazing option to take juice 2 different models.
Yeah, you are allowed to connect P2200 and P3000 since this cord can handle up to 4800 watts load.
The Briggs & Stratton's parallel cord comes with a 120 Volts 30 Amps RV outlet, and one AC 120 volts 30 amps twist lock outlet.
Connect your RV trailers or run your entire small appliances at home.
This parallel kit has 55 inches cord so that you can easily place the generators.
Besides that, both outlets are protected by circuit breakers that prevent the generator from overloading.
It comes with only 1 year warranty that is not bad.
6: Firman 1005 Inverter Generator Parallel Kit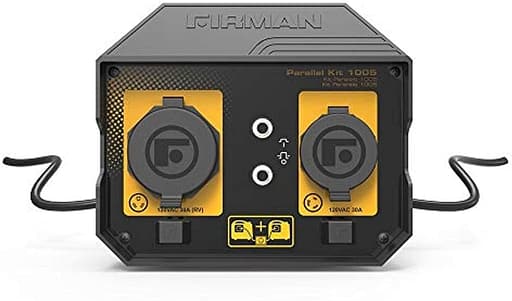 The firman 1005 is a well-built and user friendly parallel kit as we known by customers reviews.
It gained lots of positive reviews because of its sturdy body and user friendly.
Firman gave a clever designed to this kit since it can be used for different models included the predator 3500 inverter generator.
Yeah, this kit can link two Predator 3500.
Also, you can combine different models of the Firman included W03081, W03082, W03083.
You're allowed to run 2 match models or different models of Firman.
There are two outlets in this parallel cord, one for 125 volts 30 amps L5 30P, and one for 125 Volts 20 amps 5-20R.
Both outlets are covered by a plastic cover so that prevent the outlets from dust.
Also, to inform you there are LED lights that are always on when you work with this cord.
Conclusion
Some people like to buy an inverter generator because of its decent features but it doesn't has many power to run heavy tools. In this case, the inverter generator gives a good flexibility by connecting another model to double the power so that you can run heavy appliances.
There are different brands in the market which manufacturer parallel kit.
No matter which brand you're using since we find the best parallel kits which are made with a good quality.
We have found 6 famous brand's parallel kits which will be fitted into the different models.
However, you just need to select your brand's parallel kit and use it. They are able to handle heavy models load because they made by pure cooper.
FAQs
Q: What are the advantages of the Parallel Kit?
Q: It can be used for multiple generators, which reduces down time and increases productivity. The Parallel Kit is also easy to use, allowing for quick installation and setup.
Q: Why should I get one?
Q: The Parallel Kit is a great way to increase your workflows and streamline your production processes. With this kit, you can avoid costly downtime and maximize your output efficiency.
Q: How do I install the Parallel Kit?
A: The Parallel Kit installs quickly and easily into your machine using our included tooling kit, which includes all necessary parts to install this product on your machine.
Q: What is the difference between the Parallel Kit and the Generator kit?
A: The Parallel Kit is a set of accessories that allow you to connect your generator to an existing electrical panel. It includes a power cord, a mounting bracket for the panel, and an adjustable plug for connecting to the electrical system. The Generator kit is a complete battery-powered generator system that comes with everything you need to start generating electricity right away.
Q: How many generators can I use in parallel?
A: You can use up to four generators in parallel.