Sometimes a generator plays the main role in our daily routine life when are facing power outages due to heavy rain or storm.
Because we're accustomed to electricity and it is a very difficult task for us that we have to live without electricity.
In this case, we see lots of people are searching for the best inverter generators for leaving this critical situation. However, it is very easy to purchase an inverter generator for use because there are so many famous brands in the market like Honda, Yamaha, Champion, Westinghouse, even also sportsman inverter generators.
But it might be a difficult task for you that which one inverter generator you should choose that is best for your usage.
I realize about it and then I researched a lot, so finally I have found some common tips that you should see before buying an inverter generator. I hope these tips will help you a lot.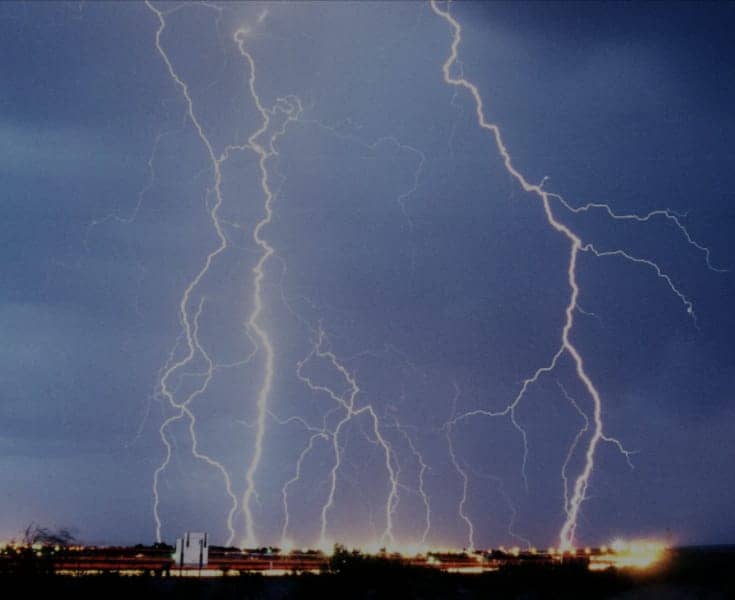 1: Power Output
This is the main feature that you should understand before buying an inverter generator. you have to think before purchasing that what you are going to run on your generator. means fridge, refrigerator, microwave, electric stove, juicer blender, lights, fans, computer, laptop, TV, etc. Calculate your equipment watts.
Appliance Consumption Table
| Kitchen Appliances | Estimated Watts |
| --- | --- |
| Dishwasher | 1200 – 1500 |
| Blender | 500 |
| Coffee maker | 1000 |
| Freezer – Chest – 15 cu. | 1080 |
| Freezer – Upright – 15 cu. | 1240 |
| Electric Oven | 1200 |
| Microwave | 1000 |
| Toaster | 850 |
| Stand Mixer | 300 |
| Box Fan | 200 |
| Ceiling Fan | 150 |
| Furnace Fan Blower | 800 |
| Water Heater – Electric | 4500 |
| Clothes Washer | 800 |
| Clothes Dryer – Electric | 3000 |
| Living Room Appliances | Estimated Watts |
| --- | --- |
| Central Air Conditioner 10,000 BTU | 3250 |
| Central Air Conditioner 24,000 BTU | 3800 |
| Window Air Conditioner 10,000 BTU | 900 |
| Window Air Conditioner 12,000 BTU | 3250 |
| CFL Bulb 40 Watt Equivalent | 11 |
| CFL Bulb 60 Watt Equivalent | 18 |
| CFL Bulb 75 Watt Equivalent | 20 |
| CFL Bulb 100 Watt Equivalent | 30 |
| LED Bulb – 40 Watt | 10 |
| LED Bulb – 60 Watt | 13 |
| LED Bulb – 75 Watt | 18 |
| LED Bulb – 100 Watt | 23 |
| LCD Monitor | 100 |
| Desktop Computer (Gaming) | 500 |
| Halogen – 40 Watt | 40 |
why I am talking about this?
Because after this process you will might not need to purchase another inverter generator.
2: Running & Starting Watts
You know there are two types of watts in an inverter generator:
Running Watts
Starting Watts
The starting watts are which take an inverter generator for peaking engine and this watt will not in usage. This means the starting watts are not for your work.
These are the watts that come after peaking the generator, they help you to run your appliances. This means these watts are divided in your appliances and your equipment takes running watts for power on.
So, you must check the running watts that will power your equipment. So many people just see starting watts and purchase a generator after then they are disappointed. Because there are 300 to 500 watts difference between starting and running watts in every inverter generator so that's why you must know this common factor.
3: Size & Weight
It doesn't matter the inverter generator dimensions are big, it is not related to weight either dimensions are big or small. There is a little bit of difference between every generator dimension. You should check their weight, how much weight you can lift easily because sometimes we get too heavy weight in an inverter generator like Honda EU3000is and Briggs & Stratton P4500. These both generators are not too much heavy-duty but still, their weight is heavy that's why you have to look at their weight also. The inverter generator means small and lightweight as much as possible but due to the large engine and some additional tools, we might have to face a weight problem.
I don't think you will have any issue with the dimensions of any inverter generator but if you are love to go on RV trips frequently then I think you should check their dimensions because in this case, you need a small generator so that you can put it in your car or van.
4: Choose the design according to generator power
When you have chosen your generator power, after then you have an amazing option in an inverter generator which is its design. They come with a modern and portable design which is more comfortable and easy to transport than a conventional generator.
If you are searching for under 2000 watts inverter generators it means they are lightweight. But still, you must check is there a handle or not, and how much comfortable their handle is.
If you are looking for 3000 watts so it might be a little heavyweight so they must have wheels and handle, like champion 3400 watts. If they don't have wheels then they must have light weight so that you can easily lift them.
The 4000 watt to 7000 watts inverter generator might be heavyweight due to the large engine. You can see Honda eu7000is has a large engine and additional tools that's why it comes to a bit heavy weight but it has the wheels and handle or small size to get rid of the weight issue.
Most of the inverters have beautiful color and look, which people also like and love to purchase.
5: Fuel efficiency & Capability
Yeah, this is right that the inverter generators are more fuel-efficient than conventional generators. They can easily run 8 to 20 hours that's why they are expensive.
But I think you should still consider their fuel efficiency because some inverters have good efficiency.
They have small fuel tanks so that they are not going to be too heavy. Some inverters have large fuel tanks like Honda eu3000is and some have small fuel tanks like Champion 3400 watts but still, they are best in run time and fuel efficiency. So, you should purchase inverters like them.
You should know that if the tank is large then the weight might be heavy when you'll fill the tank with gasoline.
6: Run Time
This is also the main factor in an inverter generator which increases or decreases its value. Everyone wants to purchase good running timing but so many do mistake while seeing running time.
Whenever someone wants to buy an inverter generator, he just looks at the running time that the generator runs 10 hours or 15 hours, he doesn't see at what power loud how much it lasts. This means whenever you need to buy a generator so you must see that at how much load the generator can last long?
For your understanding in deep, you should check load 25% load time, 50% load time, 75% load time, and full rated load time because so many people just see 25% load time meanwhile they purchase, after then they complain.
Obviously, every generator has a good run time at 25% load. So I suggest you that you must check load running time.
7: Noise Level
You should be alert about it that the generator's noise is very annoying, awful and you might feel bad due to its noise that is why many people love to purchase an inverter generator since they run quietly. So keep in mind that the inverter generator might also be louder so you need to check its noise level at different loads so that you do not have to face noise level.
When you have a quiet inverter generator so you'll not have any issue to use it anyplace. You and your neighbors are safe from ugly noise.
If you have purchased the inverter generator and you're disturbed by its noise so don't worry I will tell you its solution in the next article.
8: Outlets – how many outlets should have in your inverter generator?
Outlets are the beauty of the generator, it is better to have as many outlets as possible, because when you have several outlets then you can divide your power's loud to different outlets so that your generator has not too much load and it can easily run smoothly.
But it is also not better to use all outlets at the same time because the generator might overload and can harm your electronic appliances.
Usually, in an inverter generator has 3 standard outlets, one 120volt 20amp or 15 amps and one 120/240volt 30 amps outlet, one 12volt DC outlet, and also USB ports.
Now you must see that how many outlets have in your inverter generator. if you want to purchase for your RV trips then there must have a 120volt 30amp outlet so that you don't need to buy any additional tools.
Sometimes maybe you'll need a 50 amps outlet then you'll have to buy a 50 amps generator for powering heavy-duty appliances or tools. So remember it before purchasing a generator.
9: Parallel kit capability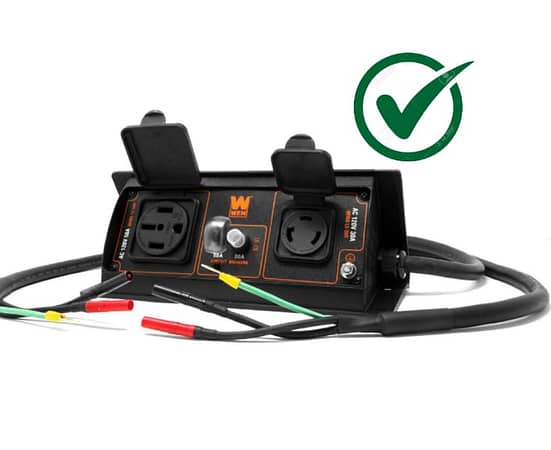 This is a rare feature that you can't expect in the conventional generator. This can only have in an inverter generator.
Although your generator provides low output power that is not enough for you but still your generator doesn't allow you to connect another model.
This feature allows you to connect 2 inverter generators for double power.
But it is missed in some models that's why we need to see the parallel kit option so that we can double our power whenever we need it.
So whenever you need to buy an inverter generator then you should check parallel kit option.
Conclusion
Sometimes you need a generator to power your home or RV trailers or for other reasons. However, you try to find the best quality model, but you may be stuck to choose the right model. Since there are so many models available in the market, so it is difficult to pick any model.
To solve this problem, we have written this article so that we can help you to find the right unit for your need.
These tips will be very helpful for you while buying any generator or inverter generator. So, keep in mind during buying a generator.